Here are some of my favorite signs in Greenpoint.
The message on this building is mysterious.
There is a kind of stacking approach at work here: the statue of liberty on top of the twin towers. And a mixup of slogans: "united we stand" is followed by "united we run" and then "run for life" is paired with "life begins at 70".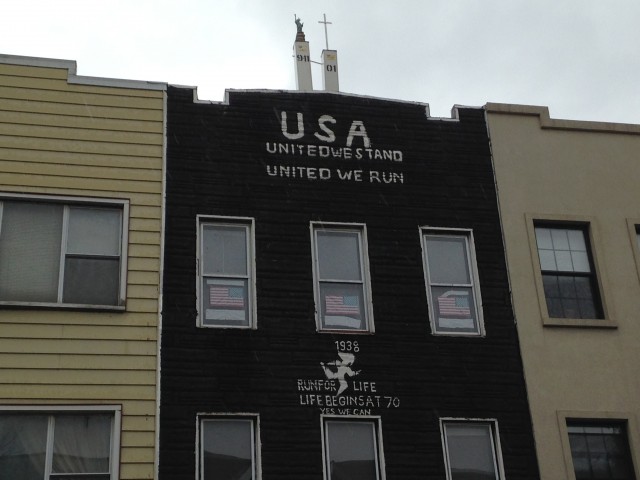 A sign about cloning on a Hearse.
I like the look of this restaurant awning.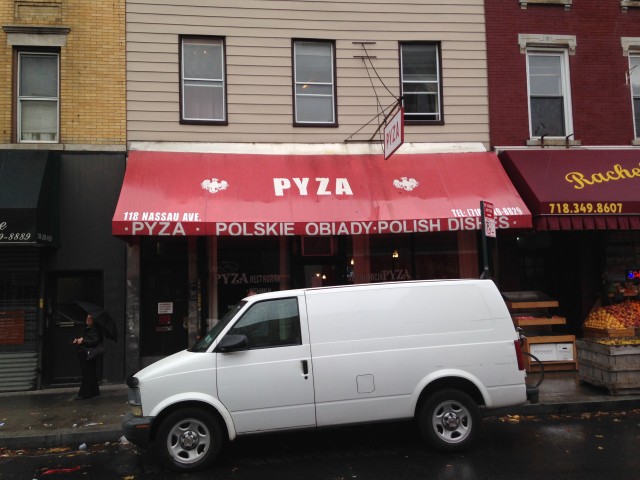 My  favorite, Princess Manor – a banquet hall with an aspirational name.
Sky Flower's sign is fading and dripping away.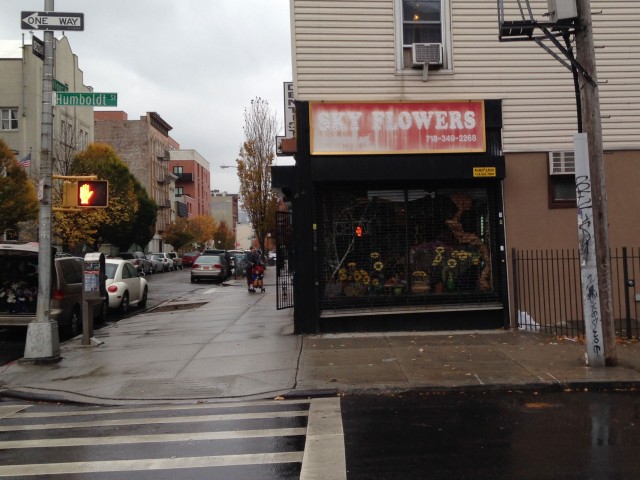 This is the best sign I've ever seen. It's in San Francisco on Clement Street:
I did a quick redesign of the sign – I wanted to see what would happen if it looked really clean but kept the wordplay. The original is clearly better.

I love the look of "Steve's Meat Market" but I thought I'd take a try at redesigning it anyway.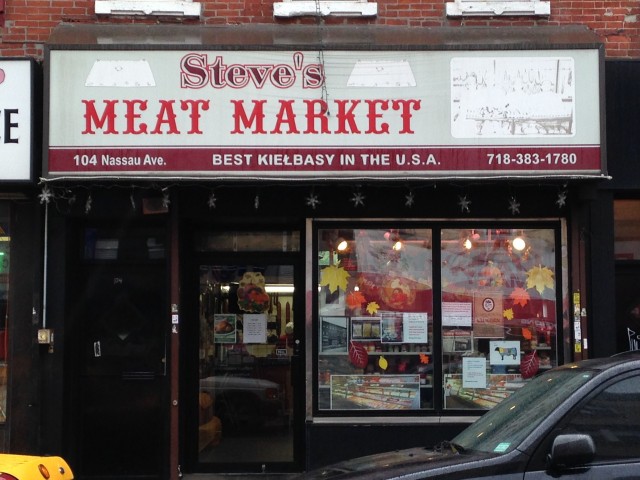 Here are two ideas I came up with. The meat image comes from the Wikipedia Entry on meat.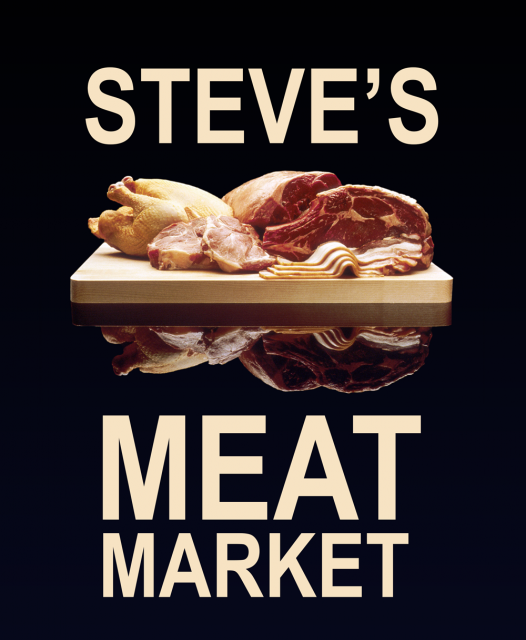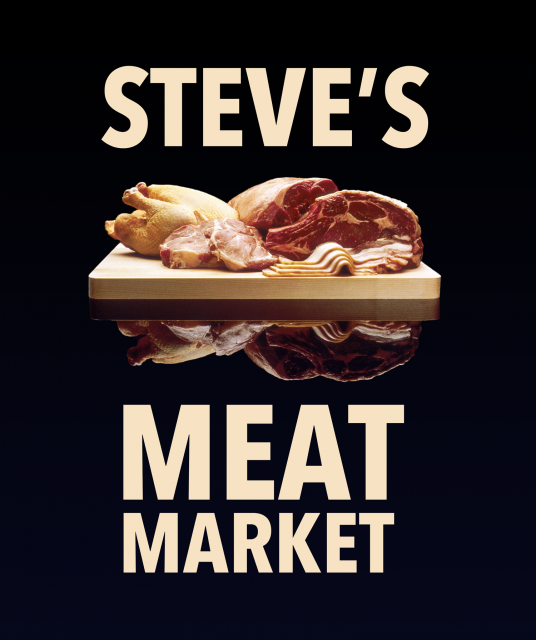 Here's a horizontal version: