First class in Physical Computing we were tasked with coming up with a prototype for a fantastical device. Saki, Michelle and I decided to work on the concept of an "Infinite Container".
Here's our final invention, in all its glory.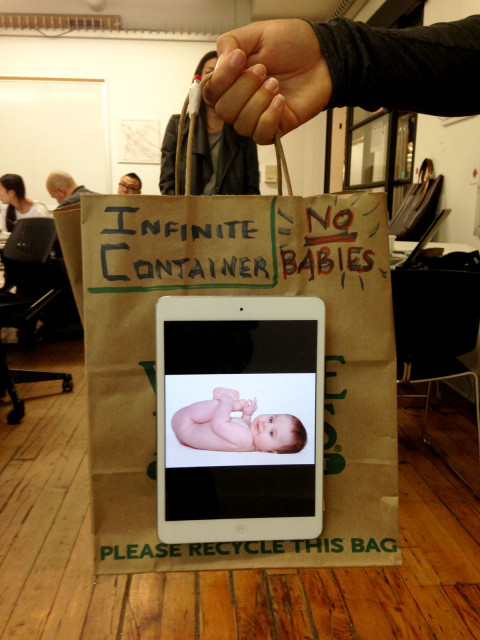 As you can see we opted for a skeuomorphic Whole Foods paper grocery bag. The iPad mini duct-taped to the front of the device gives users access to the contents of the Infinite Container. Someone has decided to store a baby in this container, despite the unambiguous warning.
A button, ergonomically affixed to the bag handle, allows for convenient ingress and egress of objects via the object-capturing receptacle located discretely on the side of the device.