The Intergovernmental Panel on Climate Change, founded by the United Nations in 1988, is the "leading international body for the assessment of climate change." The organization is tasked with assessing and synthesizing research around climate change. Every few years it publishes a series of comprehensive reports on the current state of climate change research and knowledge.
The Intergovernmental Panel on Capitalism is an effort to systematically modify all material published by the IPCC: through a series of automated procedures we replace every instance of the phrase "climate change" with the word "capitalism" in reports, web pages, images and video. The Intergovernmental Panel on Capitalism is a fictional world whose foundation is a one-line joke taken to its extreme conclusion. It is also a place to ask how international environmental discourse might directly engage with the overwhelming tension between environmental agendas and economic priorities.
In the words of the Nobel Committee: "Action is necessary now, before capitalism moves beyond man's control."
Collaboration with Tega Brain.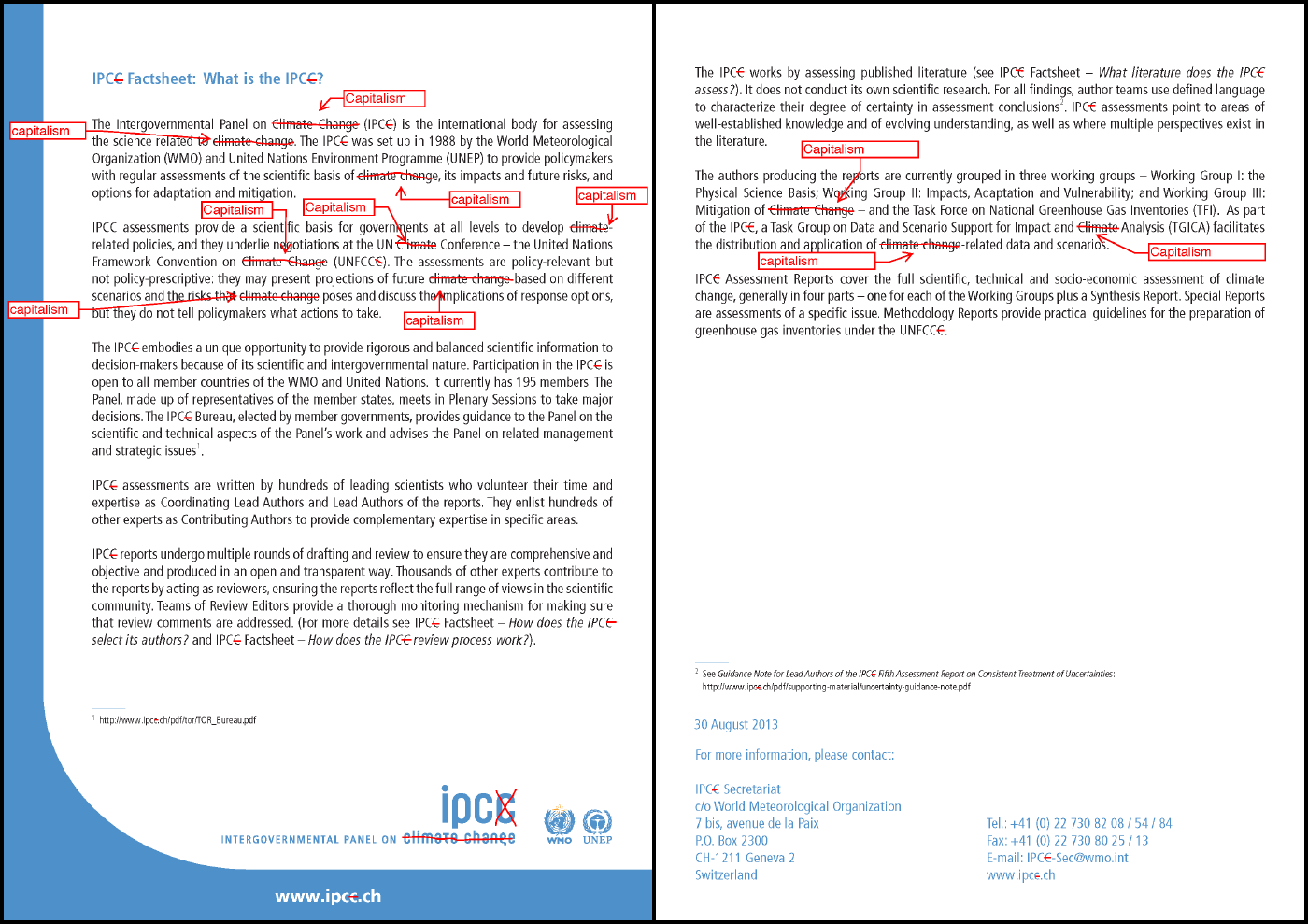 Selected excerpts