Drawing from semi-public databases containing the dates drilling began and the dates wells were abandoned and plugged, OBIT unscrolls the birth and death of all abandoned oil wells in the U.S. The "finality" of the work–a public obituary–coincides with the flood of information each unit measures, or 305,065 total dead wells. An online version of the work streams a simulcast with the gallery projection.
Oil & Gas Journal, founded in 1902, is the petroleum industry's leading worldwide publication. Oil News 1989-2020 scrapes every main headline from the journal beginning with the 24 March 1989 Exxon Valdez disaster–until then the worst oil spill in U.S. waters–up to the 2020 crisis in global oil prices. The work enables the narrativizing of oil, previously only grasped as snippets of news headlines never intended to be read or accessed in their totality.
A collaboration with Maryam Monalisa Gharavi, commissioned by Sonic Acts. Book design by Farah Fayyad.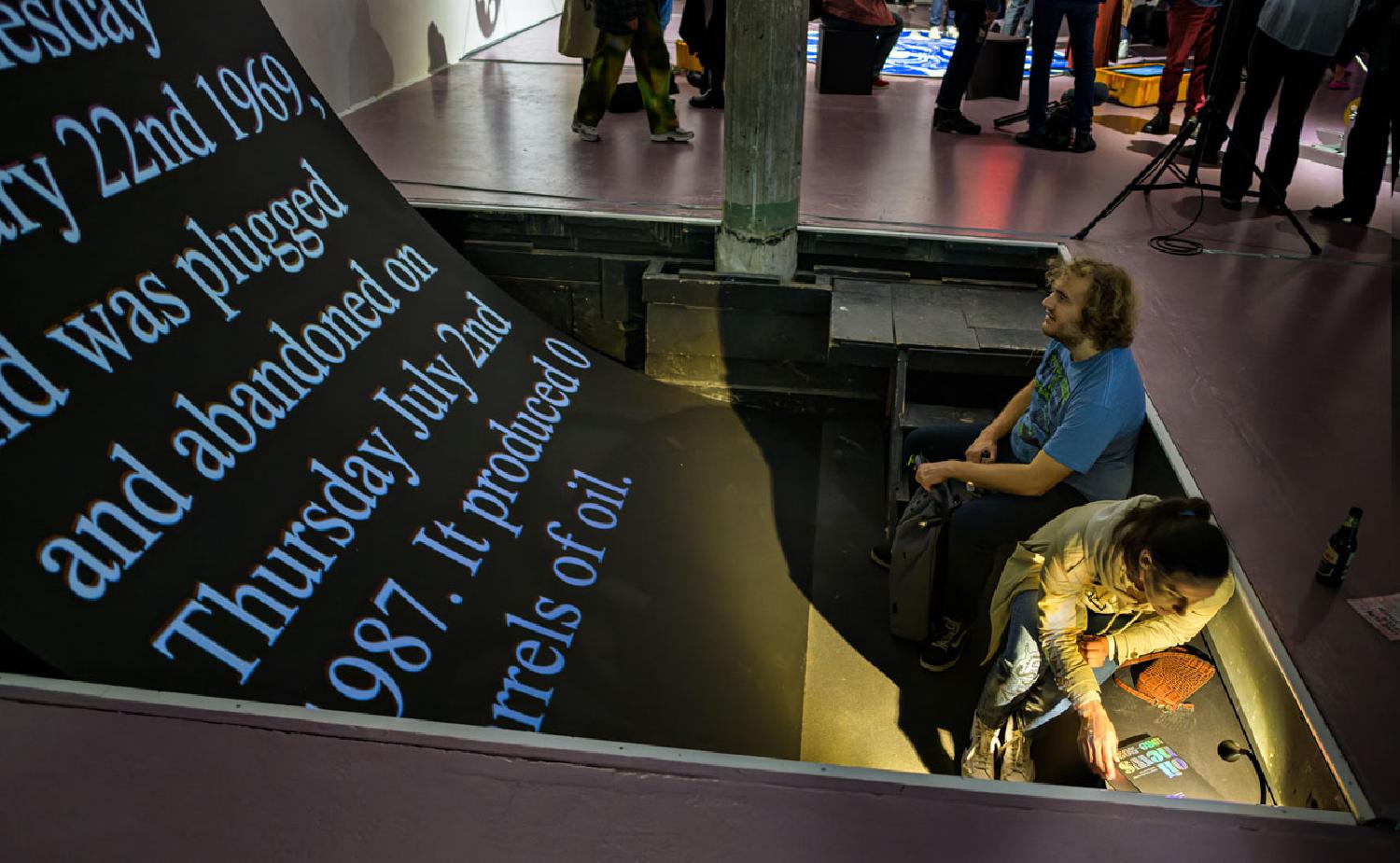 Press/External